Manitoba's # 1 Elvis tribute artist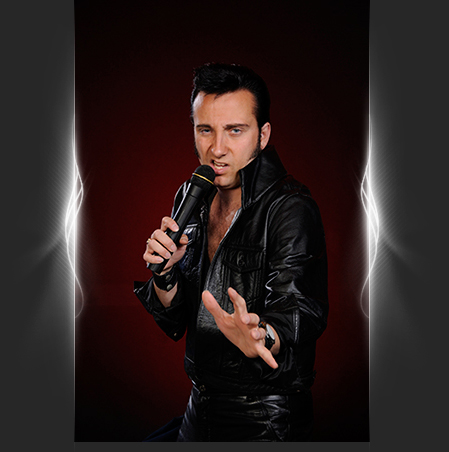 The Adam T. Elvis Show
Born to pay tribute to the King of Rock'n Roll, Manitoba's number 1 Elvis tribute artist, Adam T. Elvis executes a dynamic portrayal of authenticity that makes him one of the most adored and sought after tribute artists in Canada.

 Mastering the sound, look and mannerism with amazing accuracy of Elvis Presley, Adam delivers a facinating, high energy stage performance that has won him many awards.

The Adam T. Elvis Show has emerged onto the scenes as one of the best tribute shows in the industry. An explosion of talent not to be missed. Adam T. Elvis and the Good Rockin' Tonite Band spotlights the life and music of Elvis Presley. 

The show case features the legendary Sun Studio Recordings through to the movies, a Blue Hawaii Tribute, '68 Comeback and the explosive concert years.

The show can also be done using tracked music for smaller or private functions.
Check out our Videos and Pictures on the Next Page to see what the Adam T. Elvis Show is all about.